THE STORY ABOUT US IN GOLF

My name is Muhammad Ikhmal Basry. I am 19 years old and I was raised up in Kuala Lumpur. I only have one sibling and that is my brother. I study in Bachelor of Communication in UUM, Sintok, Kedah. In this assignment, I would like to share about my hobby. My hobby is golfing. I started golfing at the age of 7 and I started playing it seriously at the age of 13. I've been playing in the golf events for about 6 years already. I love this game so much because it makes me feel so calm and relax. Seeing the wonderful nature all around me while I play golf makes me feel happy. By golfing, I also got the chance to meet new people for all over the country. I'm loving all this is because of my father. He was the one who first started bringing me into this game of golf. He has been playing this game ever since he was in the army. He makes sure that I play golf everyday and he also motivated me to participate in a golf tournament. The best thing about my hobby is that everyone in my family golfs too

!




There are a few best moments in my golfing career that I'm going to share. Firstly, it was during my first win. I first won at the age of 18. It was a Malaysian Amatuer Open and was held in Bukit Beruntung, Rawang. It was an emotional one as I worked so hard for the past 6 years to get this win. I practiced so hard and I was so happy when all of my hard worked has been paid off. The best thing about his win is that my parents got the chance to see me win and it was on my birthday! Next, representing Malaysia. I got the one in a million chance to represent Malaysia in the Asean University Games in Myanmmar last year. There were 7 of us for represented Malaysian in golfing. I gained so much experience there as there were so many good golfers competing in the same event. We were very happy as I've finish at number 6th for the individuals event and 2nd for team event boys. Lastly was a few weeks ago. I played in the Tan Sri Muhyiddin Golf Charity Cup. This is also one of the biggest tournament in Malaysia as the winners will be given an amount of money. I wasn't lucky enough but yet I was still so happy as I finished 2nd again.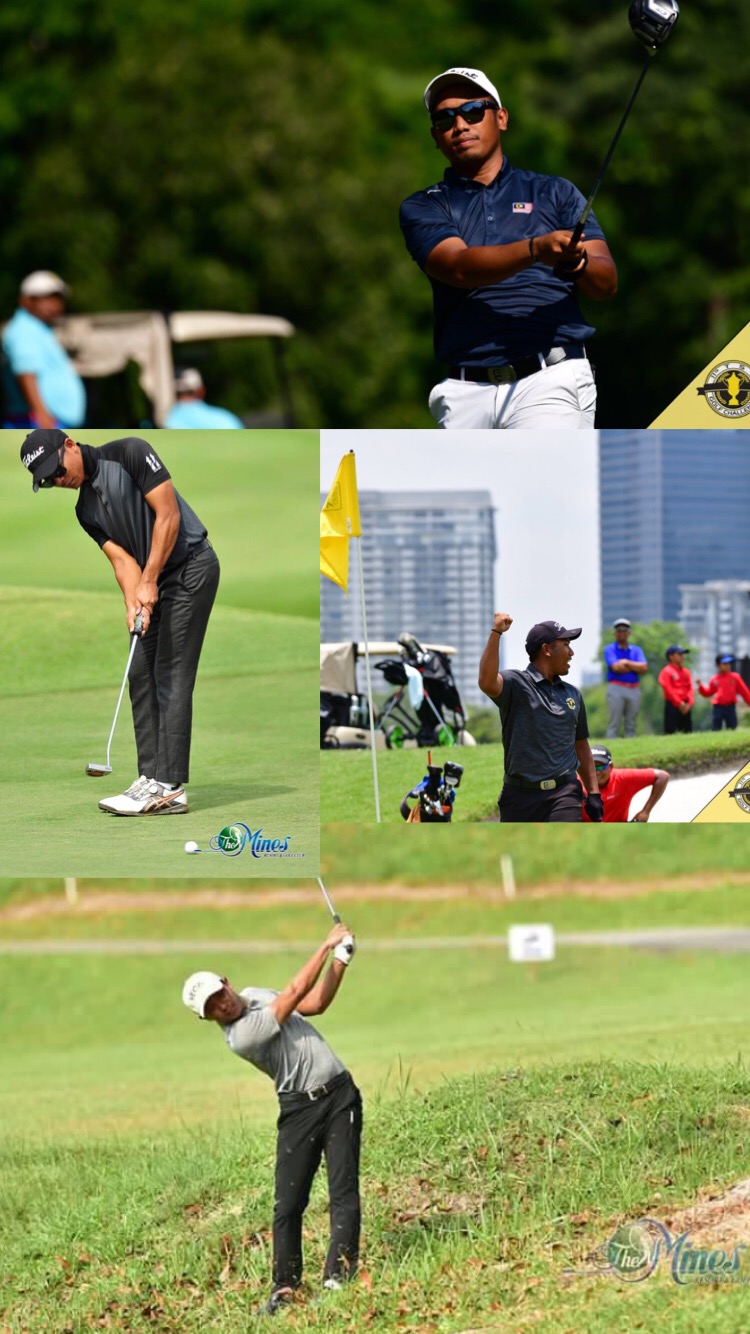 My name is Muhammad Imran Marzuqi Bin Iszhar . Im 23 years old , I have 5 siblings and im the fourth son . I was born on 27th June 1996 at Hospital Kampung Baru Kuala Lumpur . I just want to say that life is not always easy it is usually hectic. During the daily routine life, we do our tasks and enjoy our spare time with some activity. This activity is my hobby. My hobby is playing Golf . Playing golf is my favorite sport. When I get some free time after my studies, I go outside to the driving range or golf course with my friends and play golf. Golf is the game which requires physical fitness and mental . The walking from hole to hole in the hot sun but windy , make my body fit and mind fresh. So, after playing golf when I study, I can better grab the concepts. I also become delighted by playing golf because I don't waste my mind sitting in front of a computer or playing video games. Instead, I do some healthy activity. On every Sunday evening, I have two or three hours free. Mostly, I play golf at that time. I have purchased my golf set . I also got another benefit of being a golfer. My skills of playing golf have been increased, and I have been selected in my University team. In all university competition, I played brilliantly and gained victory for my University . My lecturer and parents became very happy. Although I love my hobby, it is no more than my study. I do my study first and then and I enjoy myself with a Hobby. That's why I going to University Utara Malaysia ,so I can maintain a balance. I am really grateful that my parents are being so supportive at my hobby which is playing golf. I also always practice with my dad if he have a free time every evening . My parents also always being understanding when it come to my hobby . They always give me advice and always remind me that practice always make perfect . Sometimes hobby is not just hobby . Playing golf can earn money and can also be as a career which is professional golfer . I would like to be known to the world as a professional golfer .